Robin Eyre
Thanks for visiting. This is where you can learn all about me, Robin Eyre. Well, not absolutely everything, I don't want to bore you, but enough to give you a good idea of who I am, what I've done and my interests.
In a nutshell, I have an undergraduate degree and an MBA. I've spent 11 years of my career working in the emerging markets of Southeast Asia and the Middle East which was great and as a result I am proficient in five languages.
My career has been in market development, general management, business analysis, strategy and marketing. Returning to the UK in 2010 I now run an online marketing agency, Trailblazer360 Marketing, helping businesses succeed online through web development, search engine optimisation and lead generation.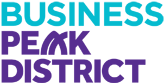 I have helped establish three rugby teams, I am an Ironman Triathlete, have cycled the Himalayas from Lhasa-Kathmandu, write a blog on diabetes and exercise, am currently Chairman of Business Peak District, and was on the Direct Marketing Association's (DMA) Mobile Council including co-authoring the DMA's Mobile & Connected Marketing Guide. I've raised money for charities including Diabetes UK, and my local community with its annual carnival, hill race and shifting snow as a snow warden. Brrrrrrr!
I like to get involved and have a can do attitude and perhaps a favourite saying of mine is "Whether you think you can, or you can't … you're right." (Henry Ford)
It's all about … me, Robin Eyre
The site does what it says on the tin (or the screen really): it tells visitors about me. I've added a few pics, bells and whistles to make it a little more fun. There's a list of links you may find interesting from rugby to running to my business interests so do take time to browse through.
If you like what you see drop me a line. If you have any comments on how I can improve it drop me a line and, well, even if you don't like it drop me a line. LOL.
Happy reading!